Living In Glover Park
Glover Park is a timeless capital city that holds a rich historical significance, being among the first to accommodate the nation's political elite. With its serene ambiance, abundant green spaces, and convenient proximity to Washington DC, it offers a tranquil and well-connected lifestyle. Additionally, Glover Park provides fantastic opportunities for jogging, hiking, and leisurely walks with your furry companion. Once you've worked up an appetite, make your way to Wisconsin Avenue and explore the diverse range of restaurants on offer. Whether you crave fast-casual delights or seek out Michelin-starred and Five Diamond award-winning culinary experiences, you'll find an array of options to satisfy your palate.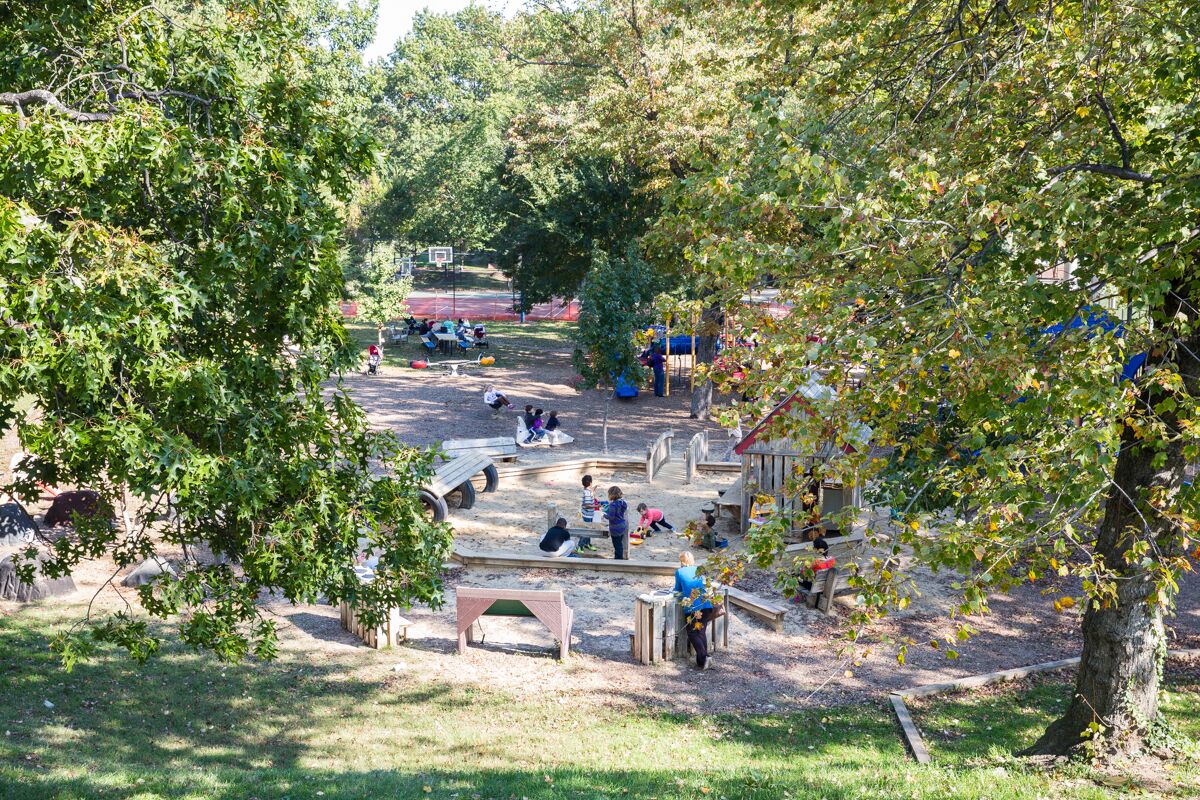 Stay Active
Explore a network of scenic trail paths, a wide array of tree species, and a thriving population of bird species at Glover-Archbold Park. It's a perfect place for leisurely recreational activities, including hiking and walking.
On Sundays, head over to the parking lot of Hardy Middle School, just across from Safeway on Wisconsin Avenue, and shop till you drop at the Georgetown Flea Market. This market has delighted patrons with its diverse offerings. From art, jewelry, vintage clothing, and furniture to an array of political and historical memorabilia and collectibles that Washington, DC are known for. The Georgetown Flea Market showcases an eclectic selection that caters to every taste and interest.
Explore the Area
Built for Tastebuds
Experience the culinary delights of Washington, DC in Glover Park, with a plethora of trendy and top-rated restaurants like Rocklands Real Barbeque and Old Europe German restaurant, offering the perfect combination for those who enjoy an active lifestyle and diverse palate.
View Communities
Getting Around
Bus Routes:
31: North to Friendship Heights | South to Potomac Park
32: Est to Southern Ave Station | West to Potomac Park
D2: East to Dupont Circle | West to Glover Park
Main Thoroughfares:
Wisconsin Avenue
By Metro
Reagan National Airport

43 minutes

Union Station

47 minutes

Capital One Arena

44 minutes

The Capitol

51 minutes

Georgetown University

15 minutes
By Car
Reagan National Airport

22 minutes

Union Station

34 minutes

Capital One Arena

29 minutes

The Capitol

27 minutes

Georgetown University

11 minutes
Now's The Time
Find Your Glover Park Home