THE GLOVER PARK NEIGHBORHOOD
Sherry Hall is nicely situated in the Glover Park neighborhood of Northwest DC. Located just north of Georgetown is Glover Park, a neighborhood known for its close-knit community, laid back feel, and up and coming restaurant scene. There are countless restaurants, shops, grocery stores, and more scattered throughout the neighborhood. While nearly everything you need can be found in Glover Park, both the Georgetown and Cleveland Park neighborhoods are nearby.
See For Yourself
Photo Gallery
Don't take our word for it
What our residents think
this is a great place to live! quiet and affordable, areas in building are kept tidy and issues are fixed same or next day. excellent place to live, have lived here for more than a year and intend to stay until i cant anymore!
Sherry Hall is a nice place to live and the management does as best of a job as they can do given the building is older than a lot of managed properties in DC. The property management staff (Darla) are great and the maintenance staff is very responsive.
Love Sherry Hall! Great value, Glover Park is an amazing neighborhood to live in. Very quiet, low crime, easy to walk everywhere, easy access to buses. Will definitely continue to live here for years to come.
This is a great building. The units are beautiful and have an updated kitchen. The view of DC from the rooftop deck is amazing. The neighborhood is safe and has many restaurants and stores. The office and maintenance staff are courteous and responsive to any issues you have.
Earned, not given
Our Awards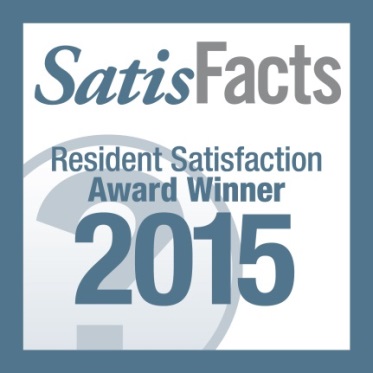 Want to see it first hand?
Come See us!
Not the one?
Nearby Communities