Living in Cleveland Park
Beyond its stunning architecture, Cleveland Park boasts a variety of unique small businesses that add a distinctive charm to the area. Step into the bustling Cleveland Park farmers market, a treasure trove of local produce, meats and gelato, head to the National Zoo, the Smithsonian's most popular destination, or take a Tower Climb at the Washington National Cathedral and take in the Washington DC skyline from the highest point in the city.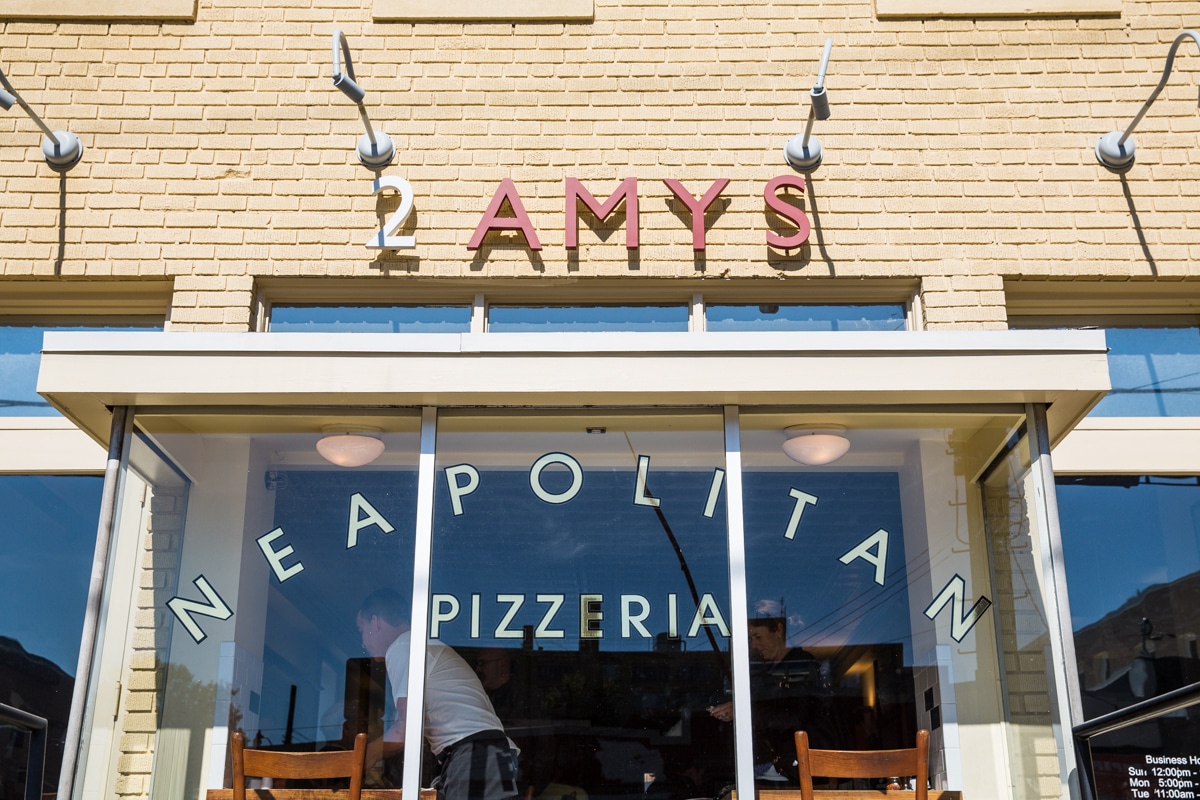 Date Night Destination
Make Cleveland Park you're date night destination. Enjoy painting your own pottery at All Fired Up, grab a bite at Spices Asian Restaurant, then take a stroll through the Tregaron Conservancy, one of the largest woodland gardens of its kind.
Explore the Area
Easy Commute
Thanks to its central location, residents of Cleveland Park enjoy convenient access to the Cleveland Park metro station, making commuting to downtown areas a breeze. With this well-connected public transportation option, living car-free becomes a viable and stress-free choice.
In addition to the metro, the neighborhood offers a range of transportation alternatives that cater to different preferences and needs. Capital Bikeshare provides a convenient and eco-friendly option for those who prefer to cycle around the city, with numerous bike stations scattered throughout the area. Metrobus routes further enhance connectivity, offering a network of bus services that efficiently connect Cleveland Park to various destinations across the District.
With the Cleveland Park metro as a central transportation hub and a diverse range of transportation options, residents have the freedom to choose the mode of travel that best suits their needs, promoting a sustainable and efficient way of getting around the city.
View Communities
Getting Around
Metro Station:
Cleveland Park | Red Line
Bus Routes:
31, 33: Wisconsin Avenue
96: East Capitol Street – Cardozo
H4: Crosstown
L2: Connecticut Avenue
Main Thoroughfares:
Wisconsin Avenue, NW
Connecticut Avenue, NW
By Metro
Reagan National Airport

51 minutes

Union Station

29 minutes

Capital One Arena

29 minutes

The Capitol

44 minutes

Washington National Cathedral

1 minutes
By Car
Reagan National Airport

18 minutes

Union Station

28 minutes

Capital One Arena

22 minutes

The Capitol

24 minutes

Washington National Cathedral

3 minutes
Now's The Time
Find Your Cleveland Park Home