Living In Van Ness
Van Ness is a unique and vibrant neighborhood located in Washington, DC. The tree-lined streets provide a serene and peaceful atmosphere, while the bustling activity on Connecticut Avenue offers a variety of options for dining, shopping, and entertainment. Check out the famous independent bookstore, Politics and Prose, or indulge in some delicious Italian cuisine at Sfoglina. When you're ready to stretch your legs, take a stroll through the neighborhood and enjoy the beautiful surroundings. Whether you're looking for a quiet retreat or a lively social scene, Van Ness has something to offer.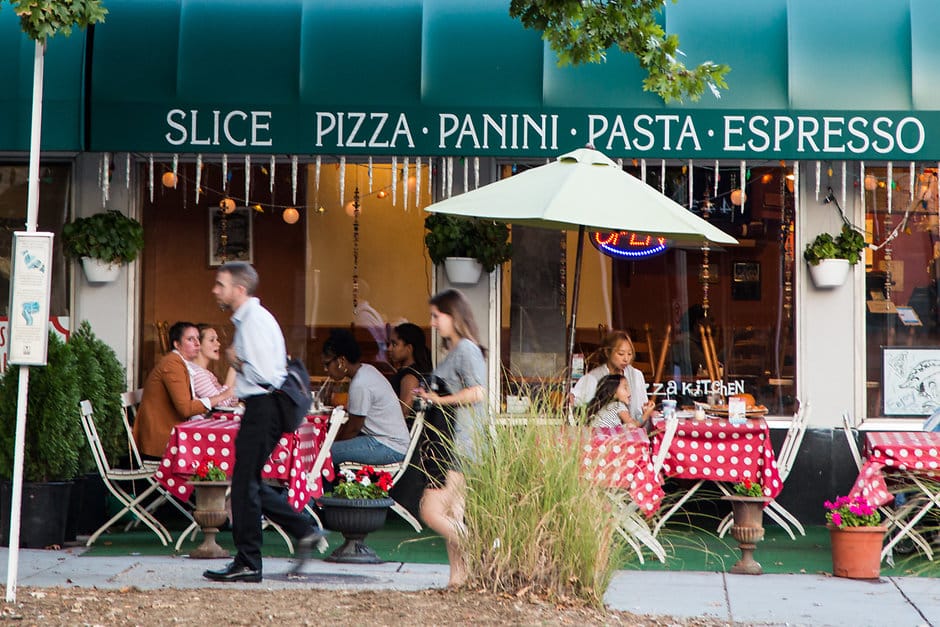 An Active Neighborhood
Van Ness is the perfect neighborhood for those who enjoy walking and being active. Take a stroll down Connecticut Avenue and explore the many shops and restaurants the area has to offer. Or, stretch your legs and get some exercise by walking your dog in one of the many nearby parks. And if you need to venture farther afield, the Van Ness-UDC Metro Station is conveniently located right on Connecticut Avenue, providing easy access to the rest of the city. Plus, the main campus of UDC – The University of The District of Columbia's Van Ness campus is just a short walk away, making it a great destination for those who are interested in continuing their education or attending events on campus. Come discover all that Van Ness has to offer and see why it's one of the most desirable neighborhoods in Washington, DC!
Explore the Area
Get Active in Van Ness
Options at Your Doorstep
If you're looking for a neighborhood in Washington, DC with plenty of dining options and amenities, look no further than Van Ness! With a wide variety of restaurants to choose from, including the delicious Bread Furst Cafe, the popular Comet Ping Pong, and the upscale Italian eatery Sfoglina, there's something to satisfy every craving. And if you're in the mood for some pampering, Van Ness has got you covered. Treat yourself to a workout at Gold's Gym or indulge in some self-care at one of the many salons and barber shops in the area. And don't forget to check out the literary events and author readings at the renowned Politics and Prose bookstore. With so many options at your doorstep, Van Ness is the perfect neighborhood for those who want convenience and variety.
View Communities
Getting Around
Van Ness-UDC-Red Line
D32, L2, W45, D33, H2, L1, D31, D34, M4
I-495
By Metro
Ronald Reagan Airport

39 minutes

Union Station

24 minutes

Capital One Arena

20 minutes

The Capitol

34 minutes
By Car
Ronald Reagan Airport

19 minutes

Union Station

31 minutes

Capital One Arena

25 minutes

The Capitol

28 minutes
Now's The Time
Find Your Van Ness Home