Living In Van Ness / Wakefield
Van Ness and Wakefield are situated in Washington, DC, exceptional and lively neighborhoods renowned for its distinct character. Its streets, adorned with trees, create a tranquil and harmonious ambiance, while the energetic atmosphere on Connecticut Avenue presents an array of opportunities for dining, shopping, and entertainment. Be sure to explore the renowned independent bookstore, Politics and Prose, or savor delectable Italian cuisine at Sfoglina. When you desire a leisurely walk, take a delightful stroll through the neighborhood and revel in its exquisite surroundings. Whether you seek a peaceful sanctuary or a vibrant social setting, Van Ness and Wakefield Washington DC provides an enticing experience for all.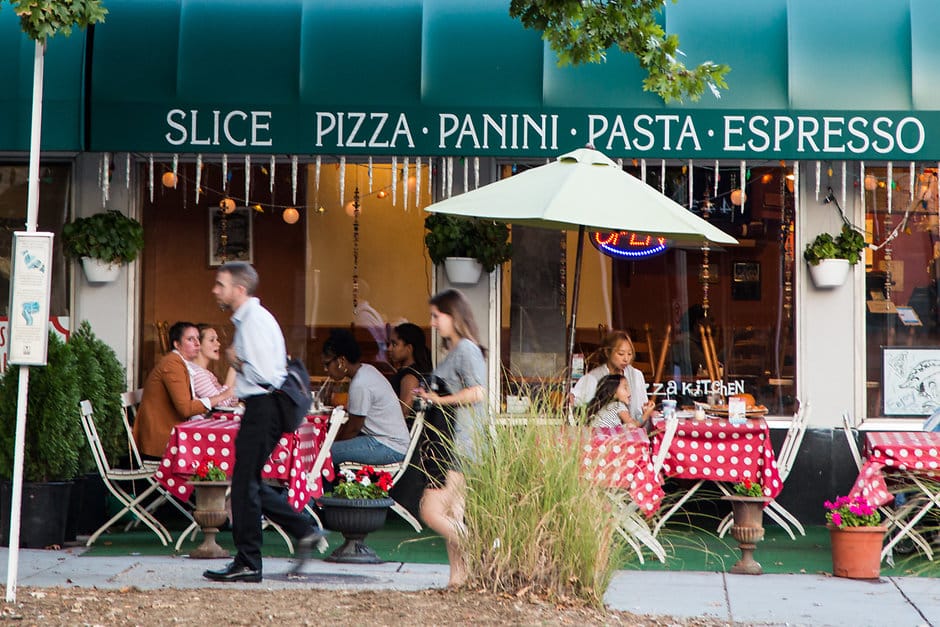 An Active Neighborhood
Van Ness stands out as an ideal neighborhood for individuals who appreciate an active lifestyle and enjoy exploring on foot. Wander along Connecticut Avenue, where an abundance of shops and restaurants await your discovery. Additionally, there are numerous nearby parks where you can enjoy a refreshing walk and engage in exercise. Should you need to venture beyond the neighborhood, the Van Ness-UDC Metro station conveniently sits on Connecticut Avenue, providing effortless access to the rest of the city. Furthermore, the Van Ness campus of UDC – The University of The District of Columbia is just a short stroll away, making it a great destination for students or attending campus events. Uncover the multitude of offerings in Van Ness and experience firsthand why it ranks among the most coveted neighborhoods in Washington, DC!
Explore the Area
Embrace an Energetic Lifestyle in Van Ness
Look no further than Van Ness if you seek a neighborhood in Washington, DC that offers an abundance of dining options and amenities. Indulge your taste buds with a diverse selection of restaurants, including the delightful Bread Furst Cafe, the mainstay Buck's Fishing & Camping, and the sophisticated Nepali and Indian establishment, Laliguras. Whatever your cravings may be, there's something to satiate them all. Furthermore, Van Ness caters to your desire for self-pampering. Treat yourself to a dose of self-care at The Spa Room or E M Spa & Lashes. Make sure not to miss out on the enriching literary events and author readings at the renowned Politics and Prose bookstore. With an array of options right at your doorstep, Van Ness is the epitome of convenience and variety for those seeking a well-rounded neighborhood experience.
View Communities
Getting Around
Metro Station:
Van Ness-UDC | Red Line
Bus Routes:
D32: 16th Street – Tenleytown
L2: Connecticut Avenue
Main Thoroughfares:
Connecticut Avenue, NW
Wisconsin Avenue
River Road NW
By Metro
Reagan National Airport

43 minutes

Union Station

29 minutes

Capital One Arena

25 minutes

The Capitol

36 minutes

Smithsonian National Zoological Park

14 minutes
By Car
Reagan National Airport

20 minutes

Union Station

27 minutes

Capital One Arena

22 minutes

The Capitol

24 minutes

Smithsonian National Zoological Park

6 minutes
Now's The Time
Find Your Van Ness Home