Living in Fort Totten
Tucked away in the northeastern part of Washington, DC, Fort Totten is a delightful residential neighborhood that exudes charm and boasts a vibrant past. This inviting community presents a plethora of affordable housing choices, abundant parks, and a emerging restaurant scene that caters to diverse palates. Fort Totten's allure is further enhanced by its renowned park, providing an oasis of tranquility amidst the city's vibrant energy. Within this park, visitors and residents alike can revel in scenic walking trails, inviting picnic spots, and a state-of-the-art recreation center complete with a pool and fitness amenities.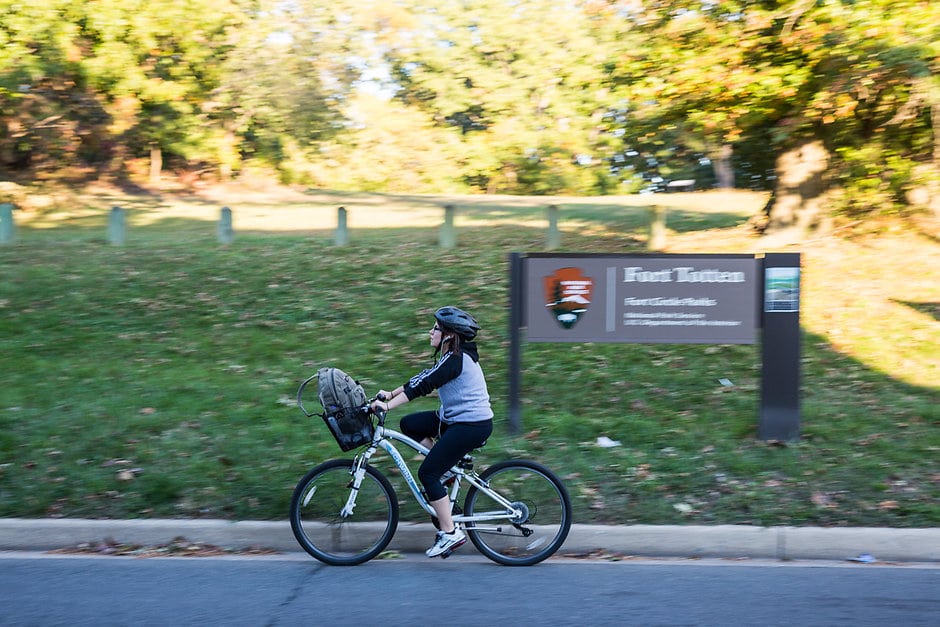 Move About
Fort Totten is renowned as one of Washington, DC's most conveniently situated neighborhoods. Its exceptional connectivity provides effortless access to a host of transportation options. The the Green and Red lines at the Fort Totten Metro, along with bike-sharing programs, car-sharing services, and scooter rentals, makes getting around the area an absolute breeze. Moreover, its strategic location in close proximity to North Capitol Street and neighboring Hyattsville, MD, guarantees seamless travel between the city and the suburbs. As a result, Fort Totten emerges as an ideal hub for both urban adventures and suburban exploration, catering to the diverse preferences of its residents and visitors alike.
Explore the Area
The Historic Charm of Fort Totten
For history buffs seeking the best biking and hiking trails, Fort Totten Park is the perfect spot for you. Fort Totten got its name from a fort that was built during the Civil War as part of the Northern Defenses. Today, the fort is mostly in ruins but is located at a high point overlooking the Military Asylum, and President Lincoln's summer home. In addition to all of the historic sites here, there are lots of places to cycle and hike – Fort Totten and Fort Circle Parks, to name a few.
View Communities
Getting Around
Metro Station:
Fort Totten | Red & Green Lines
Bus Routes:
60: Fort Totten – Petworth
64: Fort Totten – Federal Triangle
H8: Park Road – Brookland
Main Thoroughfares:
New Hampshire Avenue, NW
North Capitol Street, NW
Riggs Road, NE
By Metro
Reagan National Airport

50 minutes

Union Station

22 minutes

Capital One Arena

28 minutes

The Capitol

37 minutes

President Lincoln's Cottage

10 minutes
By Car
Reagan National Airport

22 minutes

Union Station

14 minutes

Capital One Arena

18 minutes

The Capitol

18 minutes

President Lincoln's Cottage

3 minutes
Now's the Time
Find Your Fort Totten Home