A Colorful Strip of Light, Filled with Music and Entertainment
Adams Morgan, one of the most diverse neighborhoods in Washington, DC, captures the essence of eclectic living. This vibrant district offers a delightful mix of attractions for every taste and interest. Immerse yourself in the enchanting ambiance of historic row homes, explore charming vintage clothing stores, indulge in artistic experiences at the renowned DC Arts Center, and savor the culinary delights offered by an extensive array of restaurants and lounges. Adams Morgan truly has something special for everyone.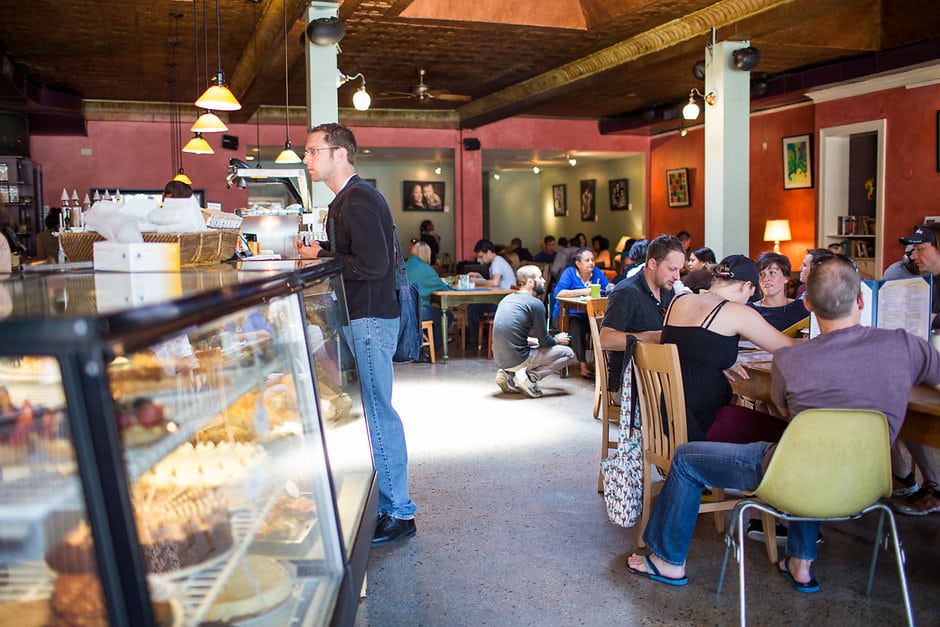 Fit For Foodies
Nestled in the northwest of Washington, D.C., Adams Morgan thrives as a vibrant and diverse center for nightlife, culinary experiences, and live music. This captivating neighborhood is renowned for its exceptional array of bars and restaurants, including beloved establishments like Tryst, Lapis Bistro, Jack Rose Dining Saloon, and Madam's Organ, where friends, both familiar and newfound, gather to revel in the lively atmosphere over craft cocktails. The bustling thoroughfares of 18th Street and Columbia Road host an array of captivating shops and independent businesses, while the tranquil side streets beyond are adorned with historic row houses and storied apartments. Adams Morgan truly offers a tapestry of excitement, history, and charm for all who explore it.
Explore the Area
Just as Beautiful at Night
The nightlife scene in Adams Morgan offers a diverse range of options to suit every preference, whether you're seeking a relaxed atmosphere in a dive bar or an energetic ambiance in dance clubs. Experience the charm of mixing your own drinks at Dan's Cafe on 18th Street or revel in a night of dancing at the nearby Cloak & Dagger. If live music resonates with you, immerse yourself in the soulful tunes at Madam's Organ, a renowned blues bar. Additionally, the area boasts excellent comedy clubs, providing ample opportunities for laughter and entertainment. Adams Morgan truly caters to a wide spectrum of nightlife experiences, ensuring there's something delightful for everyone to enjoy.
View Communities
Getting Around
Metro Station:
Woodley Park – Zoo / Adams Morgan| Red Line
Bus Routes:
42, 43: Mount Pleasant
L2: Connecticut Avenue
90: U Street – Garfield
96: East Capitol Street – Cardozo
Main Thoroughfares:
Columbia Road, NW
By Metro
Reagan National Airport

45 minutes

Union Station

23 minutes

Capital One Arena

24 minutes

The Capitol

37 minutes

Meridian Hill Park

12 minutes
By Car
Reagan National Airport

20 minutes

Union Station

22 minutes

Capital One Arena

16 minutes

The Capitol

24 minutes

Meridian Hill Park

4 minutes
Now's The Time
Find Your Adams Morgan Home