Living In Anacostia
Anacostia, formerly known as Uniontown, holds a prominent place as one of Washington, DC's earliest suburbs, boasting a fascinating and extensively documented history. While primarily a residential neighborhood, it offers many historical attractions to explore. Make sure to visit Cedar Hill, the former home of Frederick Douglass, or delve into the cultural exhibits at the Anacostia Community Museum. The allure of Anacostia is further enhanced by its Historic District, characterized by unique two-story cottages, graceful Italianate-style architecture, and enchanting Queen Anne-style houses.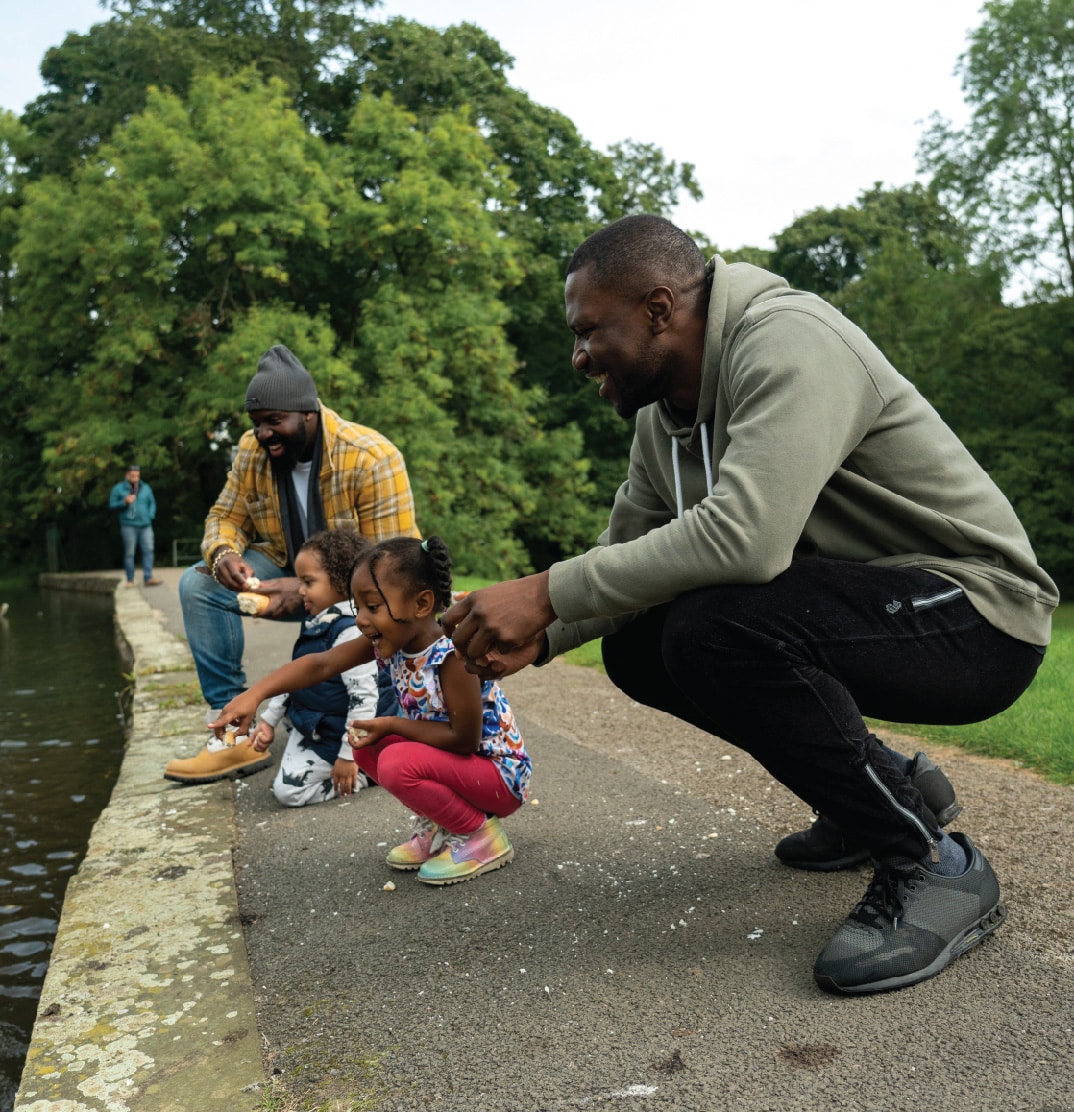 Enjoy the Fresh Air
For nature lovers, Anacostia also offers a tranquil retreat. Hop on the Anacostia Riverwalk Trail (it connects the east and west sides of the river at the 11th Street Bridge and South Capitol Bridge) and explore it from Poplar Point, part of National Capital Parks-East, northeast to the nearby Kenilworth Park & Aquatic Gardens. Volunteers looking to contribute and positively impact the local ecosystem can link up with the Anacostia Watershed Society. Anacostia Park, Oxon Run Park, Alger Park, the Fort Circle Hiker-Biker trail, and numerous other parks and recreational spaces are also found in the vicinity.
Explore the Area
Enjoy the Community
For more enjoyment in Anacostia, check out the vibrant performances at the Anacostia Playhouse or THEARC, relish the nostalgic charm of roller skating at the Anacostia Roller Skating Pavilion, or immerse yourself in the artistic creations showcased within the Anacostia Arts Center. Another notable landmark in the neighborhood is the Big Chair, a towering sculpture standing at 19-and-a-half feet, once hailed as the "World's Largest Chair," and serving as a relic from a furniture company of the 1950s.
View Communities
Getting Around
Metro Station:
Anacostia | Green Line
Bus Routes:
90: U Street – Garfield
A33: Minnesota Avenue – Anacostia
B2: Bladensburg Road – Anacostia
P6: Anacostia – Eckington
V2: Capitol Heights – Minnesota Avenue
W2, W3: United Medical Center – Anacostia Lane
W6, W8: Garfield – Anacostia Loop
Main Thoroughfares:
I-295
Anacostia Fwy
Suitland Pkwy
Good Hope Road, SE
By Metro
Reagan National Airport

49 minutes

Union Station

31 minutes

Capital One Arena

29 minutes

The Capitol

28 minutes

Anacostia Community Museum

12 minutes
By Car
Reagan National Airport

16 minutes

Union Station

18 minutes

Capital One Arena

16 minutes

The Capitol

16 minutes

Anacostia Community Museum

4 minutes
Now's The Time
Find Your Anacostia Home